In today's vlog, I explain what Bitcoin & Ferrari have in common and announce a revolutionary approach to Super Car & Hyper Car Ownership.
Bitcar is about to change the world of Exotic & Hyper Car Ownership with the Token Generation Event Launch Commencing on the 25th January 2018. P.S. the Token Sale has been extended to the 31st January 2018.
We are also anticipating the new launch of a brand new concept of crowd funding which will allow club members to drive a high end brand new vehicle at a very affordable cost in comparison to traditional finance options, more news and information will be provided in our newsletter in the next few days. Be sure to subscribe – see link below.
Related Links:
Find out more about Bitcar & The Bitcar Economy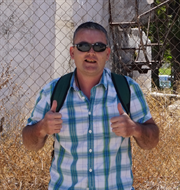 To Your Amazing Success,
Good Health & Great Fortune!
Paul Nulty
Entrepreneur, Investor,
Health & Lifestyle Coach